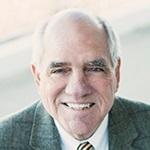 Stuart Gaines is a registered Financial Consultant (RFC®) and a long time associate of the Nowlin & Associates family. He is an Investment Advisor Representative (IAR) with over 25 years experience in wealth management and retirement planning. Following his many years of experience, Stuart has discovered a "paradigm" shift in his thinking about traditional financial planning. That new way of thinking has led him to embrace the Infinite Banking Concept as an central part of his practice. He utilizes this uncommon strategy for clients who are able to change the way they think about traditional financial planning. Starting a system of complete wealth control, stopping unknowing transfer of wealth to others, completing a long term plan of financial security for generations to come and creating private banking
systems, are his goals for his partner-clients. In addition to working with young professionals and business owners, Stuart partners with retirees and soon to be retirees in addressing the unique and unprecedented challenges of risk that we all face today.
Stuart is a 1971 graduate of Auburn University. He and his wife Gail are long time members of Church of The Highlands in Birmingham and have been married for 42 years. They have 5 children and 7 grandchildren. Stuart is an avid golfer, hunter and enjoys anything outdoors.