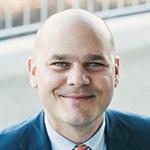 Mike Schwallie came to Birmingham via Cincinnati, OH in 1993 on a basketball scholarship to Birmingham Southern College. There he was a part of the 1995 National Championship Basketball team and earned his Business degree with a concentration on Finance. Shortly after graduation with an entrepreneurial spirit he and a partner started a local residential moving company from the ground up. Over the next 12 years he helped developed their company into the second largest local moving service and largest retail furniture distributor in Alabama before selling the company in 2010. Being a business owner taught Mike much about what it takes to successfully run and manage a small business. Most importantly he learned the continual balance and stress "Cash Flow" played in the number of decisions that helped grow and develop their company.  Both in personal finances and business, cash flow has always played a major role in determining whether or not he could reach current and future financial goals.
About five years ago Mike was introduced to The Infinite Banking Concept by an agent at Nowlin and Associates. He quickly began implementing the strategy and shared his knowledge and experiences with family and friends and the ability it gave he and his wife to not only purchase current needs, but also give them a clear path on how they would plan for future expenditures and retirement savings. In 2014 Mike decided he needed to share this system and joined the Nowlin team. Over the years Mike has enjoyed helping numerous professionals and business owners on how to utilize this option. In collaboration with each client, Mike's primary focus is to educate and inspire individuals to take personal control of their financial decisions by offering various economic tools which can better position them to achieve true financial independence.
Mike and his wife Cammie have been married since 2001 with two beautiful daughters. He is an active member of Morningstar United Methodist Church, where he participates on the finance and church council teams. They are residence of the Chelsea area
where Mike is a member of the Business Alliance and volunteers his time as a board member of the Chelsea Youth Sports program.