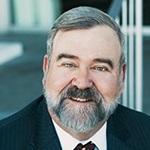 John Pelham, CLU ®, ChFC®, CFP®
John has over 25 years experience in the Financial Services Profession and has educated thousands of clients on how to protect their investments from market volatility through risk optimization and mitigation techniques.. John helps clients understand how
to preserve the nest egg they have worked so hard to create. He recognizes the special needs and concerns that his clients develop as they mature. This recognition has driven him and his team to educate themselves on the various strategies that retired clients
need to accomplish their goals of financial safety and security.
John has earned the designations of Chartered Life Underwriter®, Chartered Financial Consultant, and Certified Financial Planner® . John has a Master's degree in Financial Sciences and is an Accredited Estate Planner. As an instructor for the University of Alabama at Birmingham, John has taught other financial services professionals the retirement, insurance and estate planning sections of the Certified Financial Planner Curriculum.
John is a past president of the Birmingham Chapter of the Society of Financial Services Professionals, a member of the Financial Planning Association, a CFP® practitioner, and a member of the Estate Planning Council. He is a general securities principal and a municipal securities principal through Ameritas Investment Corp. John has been a contributing editor for the Birmingham News, the Birmingham Post-Herald, the Birmingham Business Journal, the Family Times and the Senior Resource Guide.
John and his wife, Phyllis, have 3 children, John Jr., Lena Catherine and James Henry. John and Phyllis are active in their children's lives and their community through Scouting, PTA, sports  and their church. John has served on the Vestry of St. Mary's on the Highlands Episcopal Church, He has also been an Assistant Scoutmaster for BSA Troop 86, served on the board of The Birmingham Boys' Choir, and served as Chairperson of the Gumbo Gala and The Taste of Birmingham. John enjoys hunting, cooking and gardening. He is particularly obsessed with growing heirloom tomatoes.